Welcome!
Caroha is a place where food lovers and home cooks can find easy-to-make, from-scratch recipes that celebrate simple but high-quality ingredients. My easy spelt bread is a great example.
Let's turn seasonal and regional ingredients into memorable meals following simple recipes and proven methods – because sometimes old ways can open new doors.
Take a seat at my table, I'm so glad you're here!
Caro x
About Caro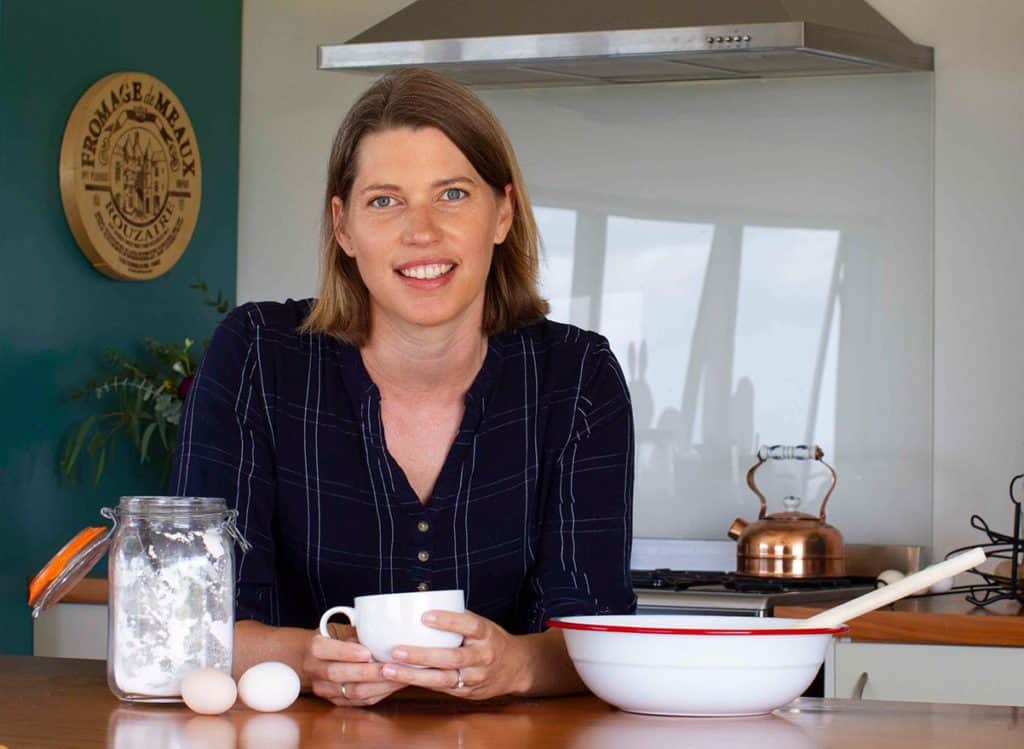 Hi, I'm Caro and the creator of Caroha. Aroha means love in Maori and Caroha is the home of my passions: food, wine, and photography.
Born and raised in Germany, I now live in rural New Zealand with my husband, three young children, golden lab, and ever growing flock of heritage chickens.
During my studies I worked in a bakery café in Southern Germany and fell in love with bread making and traditional cakes. After the move to the other side of the world, those skills became essential to keep homesickness in check.
I went on to discover the world of wine and put my marketing degree to good use, helping New Zealand wineries promote their wines at home and overseas for over a decade. During this time New Zealand Rosé Day was born – a collaborative initiative between wineries that my friend Emily and I created back in 2016.
A move to the beautiful New Zealand seaside reignited my passion for good food, wine, and photography and that's when Caroha was born in early 2022 to house all my favorite from-scratch recipes and wine tips.
Work with me
If you're a food or drinks producer and are looking for fresh, on-brand imagery or video content, check out my portfolio and get in touch.
Let's keep in touch
Sign-up to my newsletter to stay in touch. You can also find me over on Instagram and Pinterest. Or simply send me an email!