Are you thinking about ditching processed foods and start cooking from scratch? Are rising food prices, looming shortages and long ingredient labels make you feel uneasy? Do you crave real food, made from high-quality ingredients? Keep scrolling to find out all 7 key benefits of cooking from scratch and get started today.
Check out the following articles for more tips on how to cook from scratch:
Start scratch cooking in 5 easy steps
35 ways to save money by cooking from scratch
30 inspiring food waste quotes
7 benefits of cooking from scratch
1. Consume quality ingredients
When you cook from scratch you are not only able to control what you are eating and how it is prepared, but also the quality of the ingredients you are using for a recipe. Packaged and processed food is made to meet profit margins rather than sourcing the best quality ingredients including organic and fair produce.
By cooking from scratch you are able to choose the best quality ingredients for your budget, and enjoy the benefits of seasonal produce and sustainable options.
Check out my hot chocolate recipe using raw, organic cacao as an example.
2. Save money
Does cooking from scratch save money? Oh yes it does! With the cost of living, especially food prices, rising to new heights, cooking from scratch is a great tool to keep the grocery budget in check.
Shopping in bulk and in season, double batching and meal planning are all great ways to reduce the weekly food bill. Here is my full list of ideas: 35 ways to save money by cooking from scratch.
3. Enjoy delicious food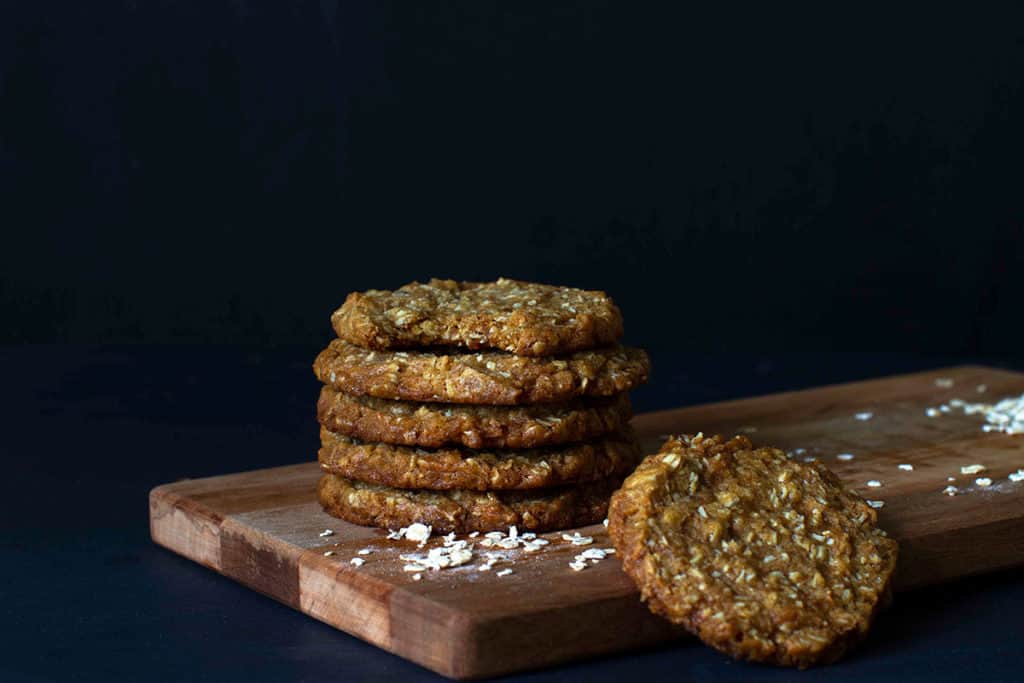 How many times have you bought a new, expensive food product only to find out that the taste is far reached from the advertised promises?
Cooking from scratch allows you tailor the food to your taste and to incorporate more of the ingredients and flavours you love.
My chewy Anzac biscuit recipe is a good example.
4. Eat healthy
Is cooking from scratch healthier? It depends on what you are cooking of course but packaged food and ready-to-eat meals tend to include a long list of (often cheap) ingredients to maximise shelf-life and flavours. Highly processed oils, artificial flavours and a plethora of numbers starting with E are staple ingredients in many packaged foods.
Instead, learn how to cook real food and with real ingredients that match your personal standards and dietary requirements.
Check out my seed crackers recipe as an example.
5. Learn essential skills
Recent events have shown that life skills such as cooking are essential when restaurants and cafés are suddenly closed and supermarket shelves are empty.
By learning how to cook your meals from scratch you are not only adding an essential skill to your repertoire, it is also a gift you can pass down to future generations. By cooking together and sharing meals with loved ones you can also feed food culture in your family and community.
My simple spelt bread and sauerkraut recipes are a good examples.
6. Reduce waste
Unfortunately the majority of household rubbish is made-up of food packaging and waste.
Meal planning and buying in bulk are two ways to reduce both and are an integral part of cooking from scratch.
Check out some inspiring food waste quotes.
7. Slow down
Slow is the new fast and slow cooking is a trend that goes hand in hand with cooking from scratch. There is definitely a place for quick 10 minute meals but the art of a long Sunday supper that has been simmering on the stove for hours should not be forgotten.
In fact, repetitive activities do actually lower stress and boost your immune system. So head to the kitchen, put your favourite tunes on and get ready to fall in love with cooking from scratch.
My Moroccan lamb shanks and lamb goulash are a good examples.
If you would like to receive more cooking from scratch tips directly to your inbox including 5 of my most popular recipes, make sure to leave your email address below.