Calling all chocolate lovers! If you're passionate about all things cocoa, you're in for a treat. From rich, velvety mousses to warm, gooey brownies, here are the top 10 chocolate desserts that will satisfy your cravings and make your taste buds dance with joy.
Top 10 chocolate desserts
This list of the 10 best rich chocolate desserts will make any chocoholic's heart skip a beat. Whether you're in the mood for something warm and comforting or a cool, creamy dessert, these easy chocolate desserts are sure to please your palate and leave you craving for more:
1. Chocolate fudge cake
Starting this list is the quintessential chocolate fudge cake. Moist, dense, and intensely chocolatey, this classic dessert is a favorite for celebrations or any day you need a sweet pick-me-up.
2. Chocolate chip cookies
Chocolate chip cookies are a crowd favorite. Whether they're soft and chewy, crisp and dunkable, or filled with extra chocolate, these chocolate-studded treats make the perfect dessert. They are perfect for snacking, dunking in milk, or sandwiching with your favorite fillings.
3. Brownies
Brownies are the epitome of comfort food. Their dense, fudgy centers and crackly tops create a harmonious contrast that's simply irresistible. Add nuts, swirl in caramel, add cherries, or sprinkle with sea salt for an extra kick. Enjoy them warm or cold!
4. Pralines
Pralines are delicate delights. These confections combine the goodness of chocolate with the crunch of nuts, creating a delightful contrast that makes them a delectable treat. These pecan pralines are incredibly easy to make!
5. Chocolate ice cream
Chocolate ice cream is a classic dessert enjoyed by people of all ages. Whether in a cone, cup or as part of a sundae, its creamy richness is always a crowd-pleaser.
6. Chocolate buns
Chocolate filled baked goods such as brioche buns, or challah bread make a delicious and filling snack or dessert. Filled with chocolate chips or a decadent chocolate spread, they make for an indulgent breakfast or brunch treat.
7. Chocolate muffins
Chocolate chip or triple chocolate muffins are a delightful way to start or finish your day. Pair them with a hot cup of coffee or tea.
8. Chocolate mousse
Chocolate mousse is the epitome of elegance. Its airy, silky texture and intense chocolate flavor make it a dessert that's equally fitting for a special occasion or a weeknight treat.
9. Hot chocolate
Sometimes, simplicity is perfection. Hot chocolate or cacao, with its warm, velvety richness is the ultimate comfort drink on chilly days.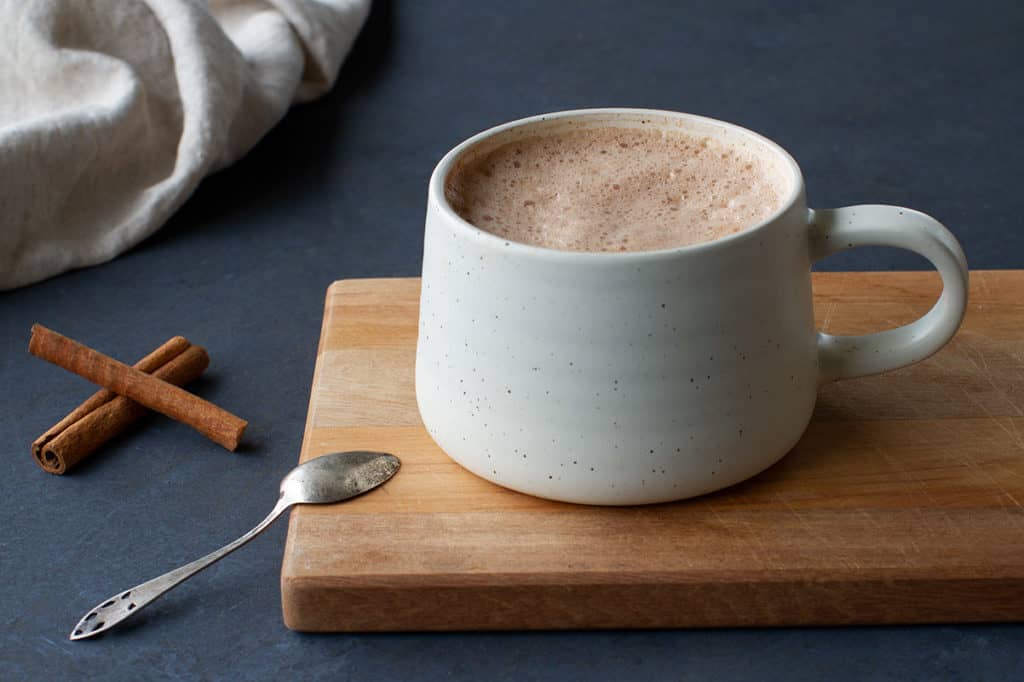 10. Chocolate fondue
Chocolate fondue allows you to dip fruits, marshmallows, or even pieces of cake into a bubbling pot of melted chocolate for a sweet and social dessert experience.
Which one of the top 10 chocolatey desserts tickles your fancy? Number three is my personal favorite – which one is yours?
For more delicious dessert recipes, check out my Baumkuchen, American waffles, and gin tiramisu.